How polluted is my road?
London is one of the most polluted cities in Europe. Air pollution has been linked to life-shortening lung and heart conditions, breast cancer and diabetes. It is estimated there are over 4,000 extra deaths each year in London from particulates and health costs are estimated at up to £20 billion a year - twice the cost of obesity.
The tools on this web site help you to understand how it affects areas where you live, study, work and play.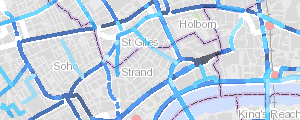 How polluted is my road?
Find out how much pollution is emitted on roads near you every year.
How polluted is my school?
Look at the 1,148 schools near heavily polluted roads in London.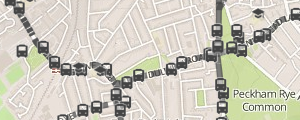 How polluted is 2020?
Will your street, bus stop or school still be near illegal pollution levels in 2020?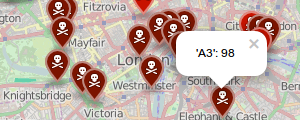 Where is most polluted?
Find the 50 most polluted roads today, and predictions up to 2030.